spa stampaggio plastica affini S.p.A.
Via Vallestura Sin, 1 - 16010 Rossiglione (GE) - Italy
Telephone: +39 010 924.011
Fax: +39 010 925.055
E-mail: info@spaplastica.it
Registered Office
Via Macaggi 23/20 - Genoa (GE) Italy
V.A.T. Nb.: 01105050106
Cod.Fisc. e Reg. Impr. Genova: 00868200155
R.E.A.: 212288
SEND A MESSAGE
For information, news and updates, do not hesitate to contact us. Our staff will respond as soon as possible. You can call us, send us an email or simply fill out the information request form and send us your message directly from the site.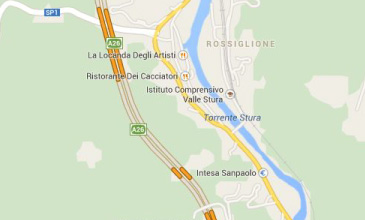 Click to open in Google® Maps
How to reach SPA by car
Going to or coming from Genoa, take the Masone exit off the A26 motorway (Voltri - Gravellona Toce). After leaving the motorway, turn left along the SP 456 (Strada Provinciale 456 del Turchino) towards Campo Ligure. Drive through the town towards Rossiglione. Our offices are situated in an industrial estate on the left just before the town centre.
GPS Coordinates
44°33'17.3"N 8°40'16.9"E
Taking the train
From Genoa: local trains (regionali) leave the city's main railway stations (Principe and Brignole) throughout the day. (average journey time: 50 minutes).
From Turin: local trains (regionali) service from Turin Porta Nuova to Alessandria. Change here for Acqui Terme and then at Acqui for Rossiglione. (average journey time: 2 hours).